While WWDC lacked a headline-grabbing announcement, the keynote still delivered on the substance of what makes Apple great for consumers and investors. It's their continued ability to innovate around vertically integrated hardware and software. And, developers are on board, as seen by Apple growing its registered developer base by 20% to 34m, despite the headlines about developer unrest.
Outside of the substance, we also got breadcrumbs of things to come, notably from the upcoming CarPlay overhaul and its impact on traditional auto. On the negative side, I was left wanting to hear more on AR, which was absent from the day after 5 consecutive years of WWDC announcements. This was not a surprise because my sense is that Apple is holding back on AR/MR announcements until the new wearable hardware is ready to be shown, which I expect next Spring. Putting it together, Apple is moving on making great hardware, software and services and continues to keep the doors open for growing large new business in AR, auto and health.
Key Takeaways
1. CarPlay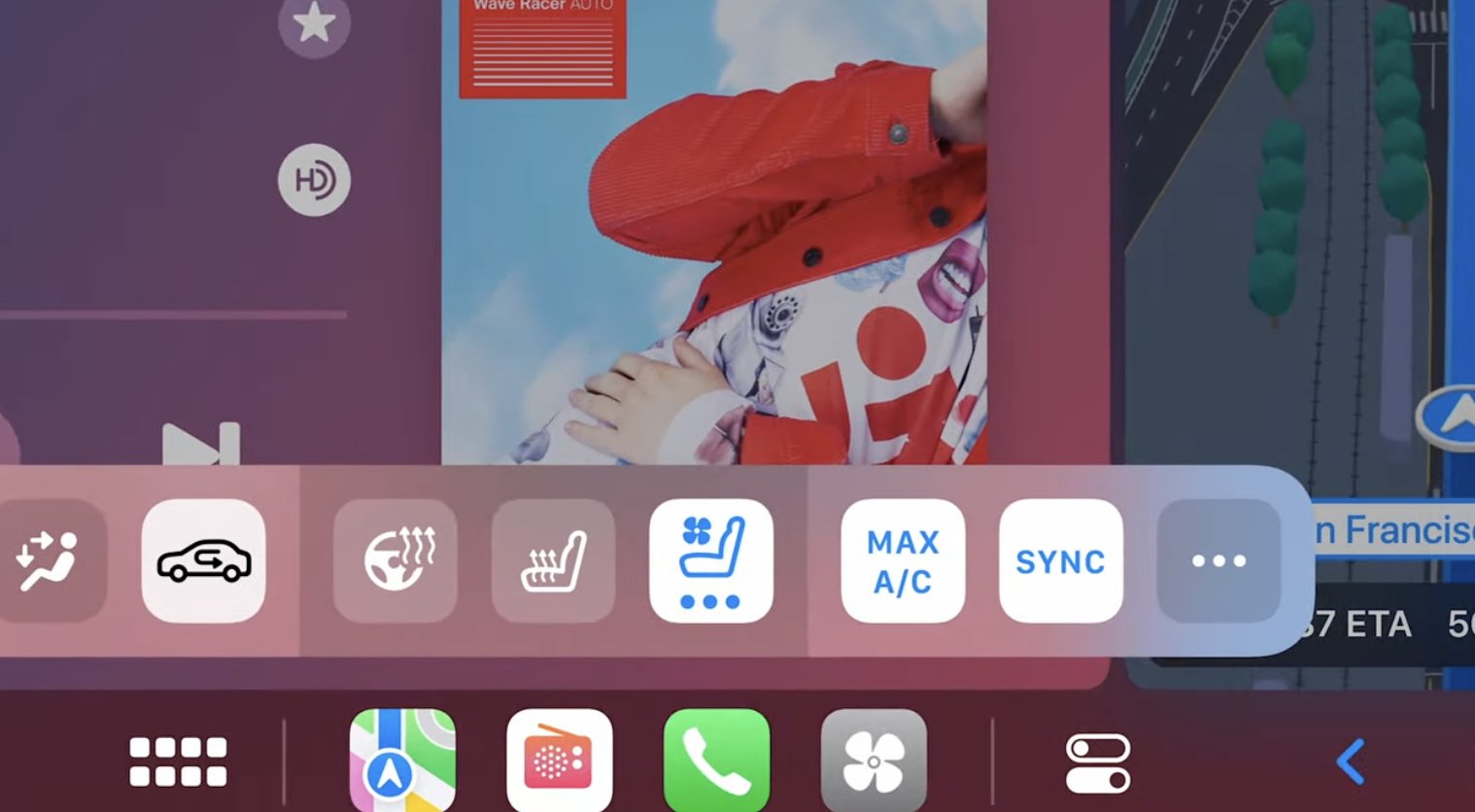 The announcement that stood out most was the upcoming overhaul of CarPlay that expands Apple's control beyond maps and media into root vehicle features that power the entire instrument cluster. The screen escapes from the center console to the entire panel of the front car. Some of the partnerships mentioned: LandRover, Mercedes Benz, Porsche, Nissan, Ford, Lincoln, Audi, Jaguar, Acura, Volvo, Honda, Infiniti and Polestar. The UI is, from our vantage point, equally to more visually appealing than that of Tesla.
While it won't be implemented until late 2023, broader OEM adoption will be evident in 2025. Timeline aside, the software will significantly increase Apple's presence inside of the car and reiterates the company's ambition to do more in auto.
Today's announcement underscores a simple fact: legacy auto needs Apple. Today, CarPlay is available in 98% of new cars in the U.S., which means automakers recognize the importance of the option to sell cars with CarPlay. The new CarPay is only going to increase auto reliance on Apple.
2. Tighter OS
integration
Tight integration of hardware and software is something the company is known for. They announced more streamlined device handoff between the iPhone and Mac (including when using FaceTime), expanded family sharing of photo albums to five devices,  and added more connection between Macs and displays.
3. Apple Watch
If you want to know what Apple's ambitions are in Health/Fitness, just look at how many features the Apple Watch has that are FDA Class II designation. The company announced that its Afib monitor will get the Class II designation sometime "soon," which I see as this Fall. Previously, it was only the EKG that had Class II status.
The reason why Class II is important is because today most of the data coming from the Apple Watch is for consumer entertainment purposes only. When Apple gets FDA Class II device approval, it can then be leveraged for clinical purposes as well. For Apple to get more real in the Health/Fitness space, they need more Class II features on Watch.
4. New MacBook Air
The new MacBook Air is going to be a hit with its new form factor and M2 chip. The model comes with a 20% price increase, which will more than cover the increase in component pricing. Overall, between 3-5% of total Apple revenue comes from the Air, making it the most popular Mac. The new Model should keep Mac sales growth close to 5% for the next year despite tough comps.
Honorable Mentions
IMESSAGE — the option to unsend or edit a iMessage (which exists on Instagram, formerly on WeChat and WhatsApp, but in SMS text messaging on the iPhone is a shocking update) is going to make every iOS users life better.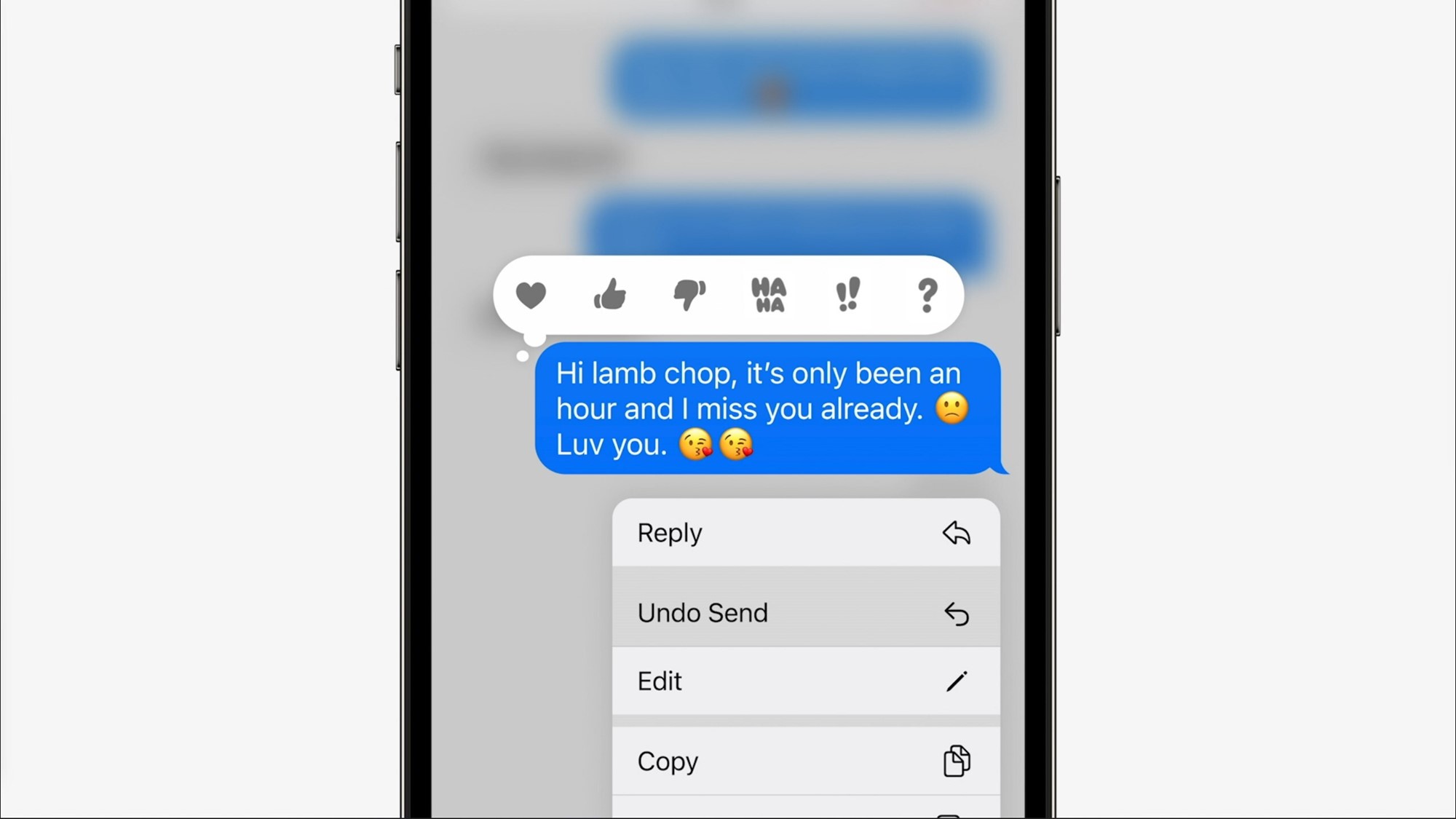 FOCUS FILTERS — In iOS 15, focus filters got off to a rocky start as they frustrated users by missing important calls and notifications. Apple is now doubling down the feature in iOS 16, hoping they can get it right. A recurring theme this year is limiting distractions, which is ultimately a game of whack-a-mole. Developers keep building apps compelling apps users want to engage, and Apple builds in curbs for the user to win back focus.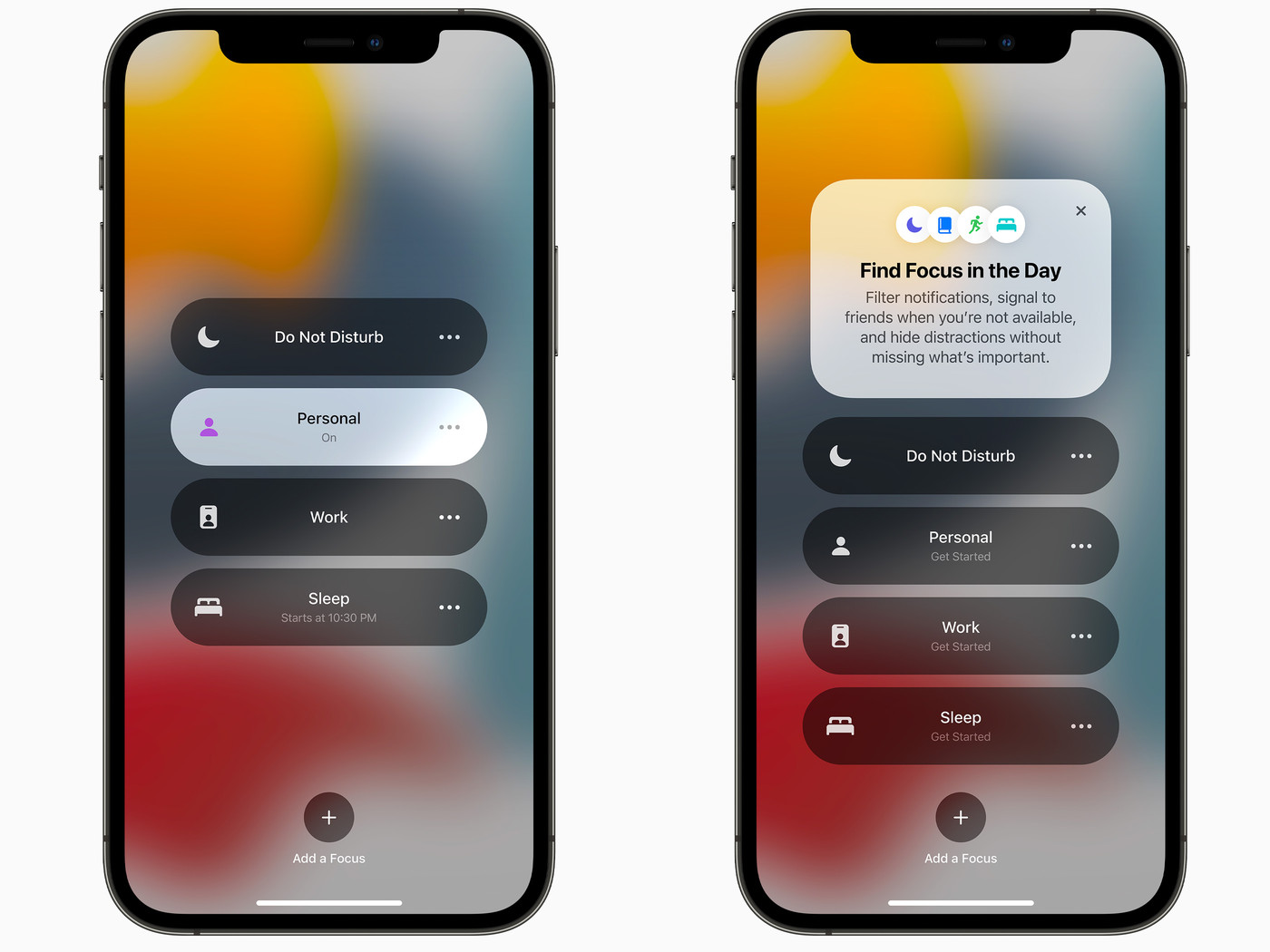 THE GAP BETWEEN APPLE AND ITS COMPETITORS 
BNPL: Apple Pay Later is a competitor to Affirm is and a natural extension to Apple's financial products.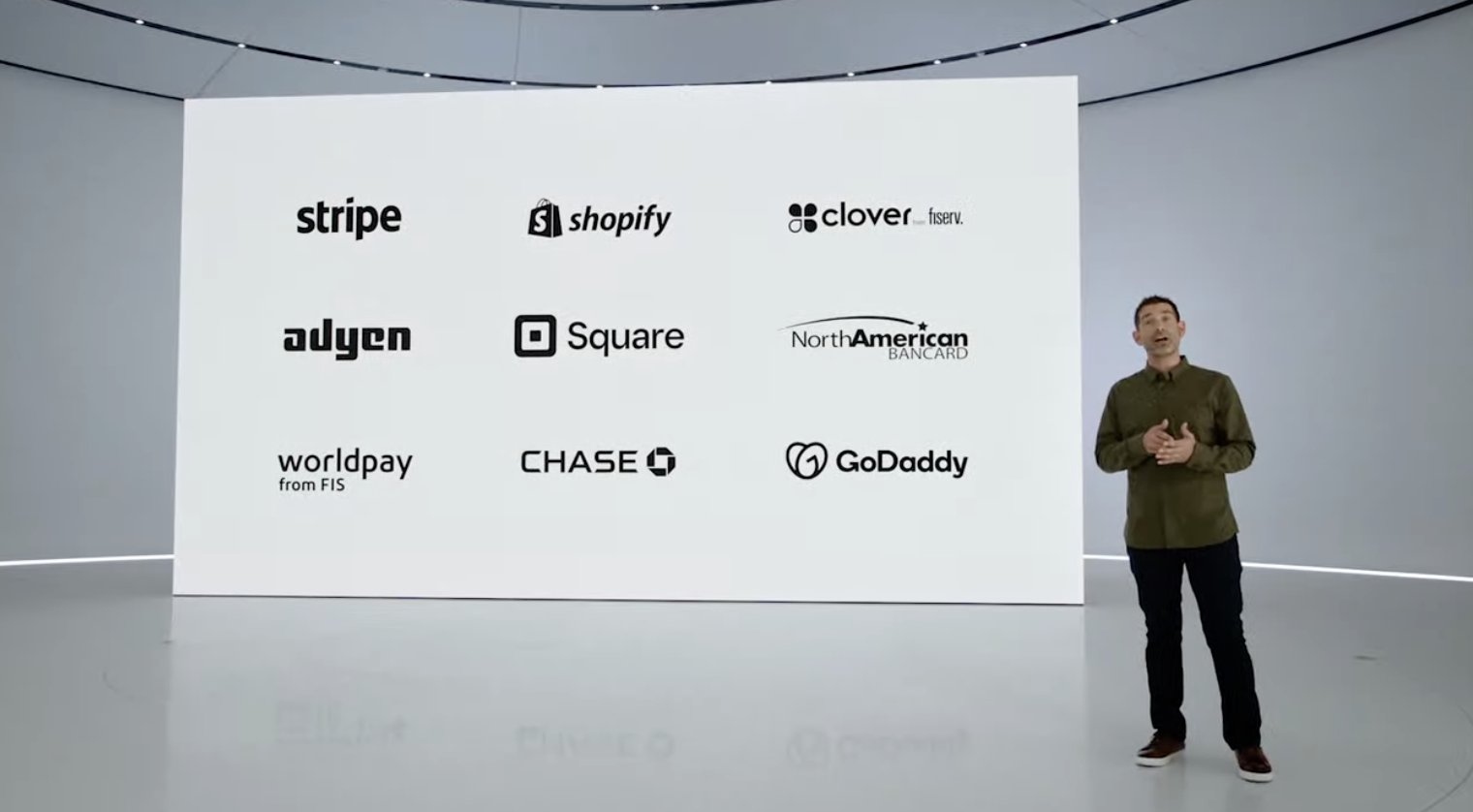 MAPS: Apple Maps introduced City Experiences, including Atlanta, Chicago, London, Las Vegas, Melbourne, Miami (and more) that give the map a more rich UI. Google Maps still owns the mapping market, but I believe while nothing has been announced, Apple has window of opportunity to use AR as a point of mapping differentiation.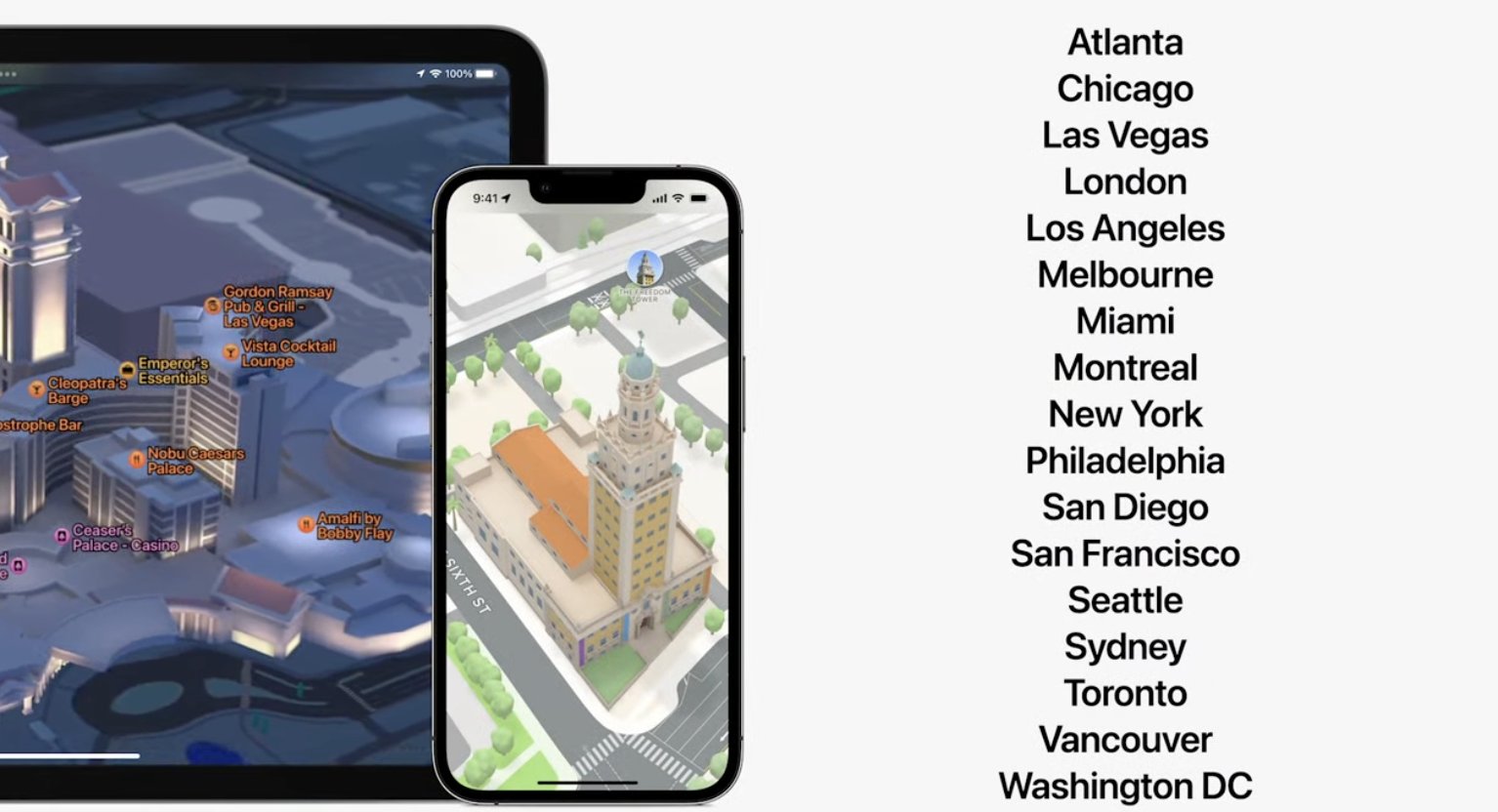 VIDEO CONFERENCING: FaceTime is inching closer to Zoom for internal meetings with its upcoming Free Form group board environments, which will be out later this year. Zoom doesn't do a great job for creative groups, so we're not sure it can be regarded as a direct competitor to FaceTime.